More background information on the shower rebuild.
The floor is a concrete slab. The exterior walls of the house are precast concrete. The interior walls are metal studs.
The original plumbing for the shower valve was run from the right side where the hot/cold feeds (CPVC) came up thru the slab around the back side of the fiberglass shower to the valve on the left wall. This plumbing was NOT inside the walls and was routed in the hollow space behind the fiberglass walls. I chose to locate the new shower valve/head on the right side to avoid the trouble/pain of running the plumbing thru metal studs and precast exterior wall.
I am using a Kerdi shower pan, drain, and curb. I cut the Kerbi curb down to 3.5" tall. I installed Hardi cement board on the side/back walls all the way to the 8ft ceiling.
I installed dry pack mortar in the large shower drain hole in the slab to support the Kerdi drain and a PVC 3"->4" coupler that sits 'outside' the 2" drain going thru the slab.
I installed an EZNiche 14x14 niche on the left side wall.
I installed the Kerdi inside/curb corners and 5" waterproofing strips along the floor/wall/curb seams.
Finally I did 2 heavy coats of Red Gard on the cement board.
Basically ready to start tiling pending an answer to the location of the front edge of the tile versus patching the drywall.
Thanks for any/all advice and comments!
Before removing FRP shower. Marking cut lines.
Drywall cut....
Drywall removed to access screws holding FRP shower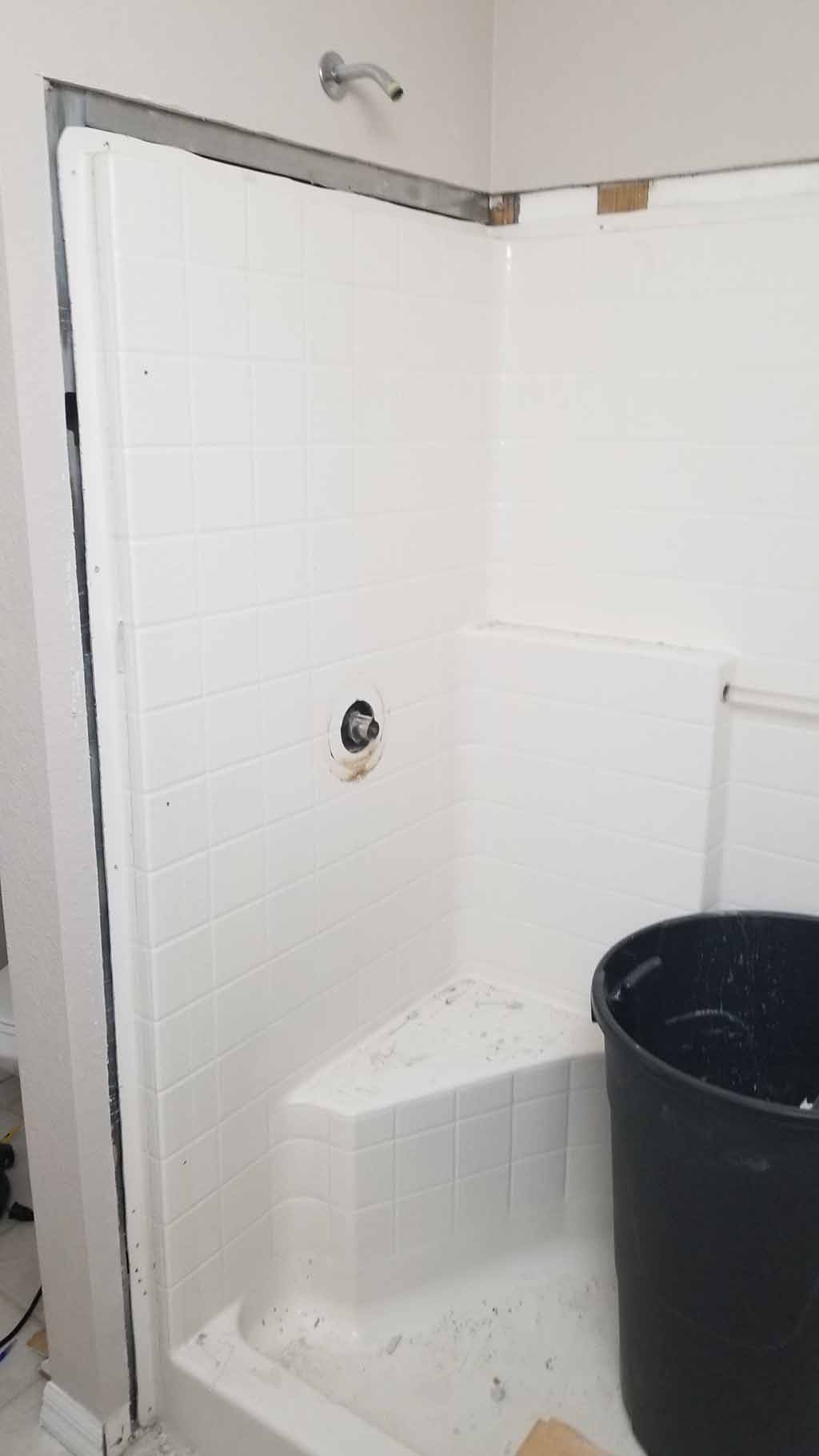 Right side of shower cut out using Sawzall