Well since I have put on the final touches in my other bathroom, I figured it was time to take on our main bathroom. The problem with this bathroom is that my wife needs to be able to use the bath while I am remodeling it, so I had to attack it fast, and not spend 9 months like my last one.
Here's what it looked like(I know, I cringe as well, look at that floor!):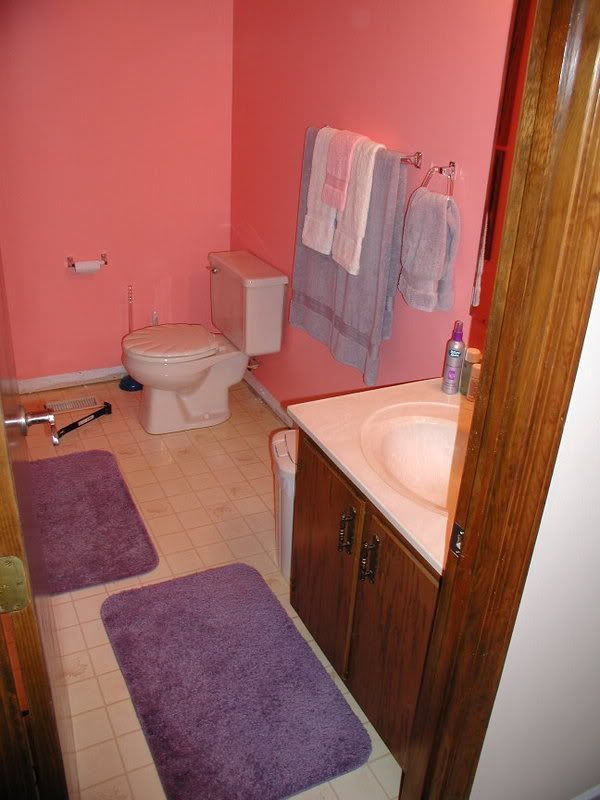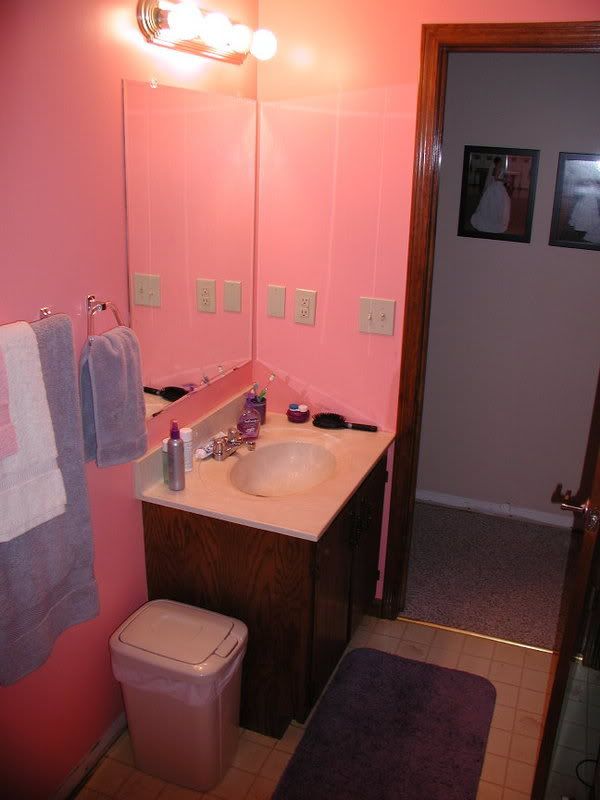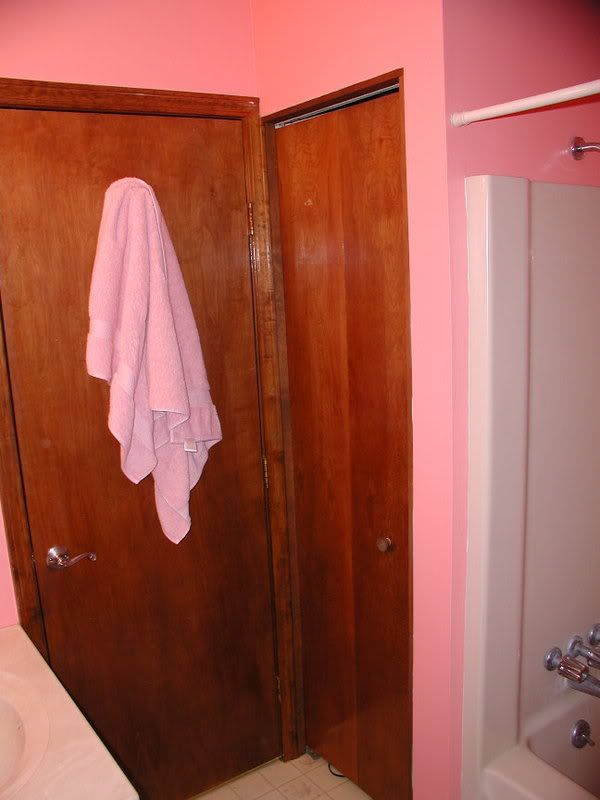 I started the tear out Friday evening. Ripped out the toilet and vanity, and then started with that horrid floor!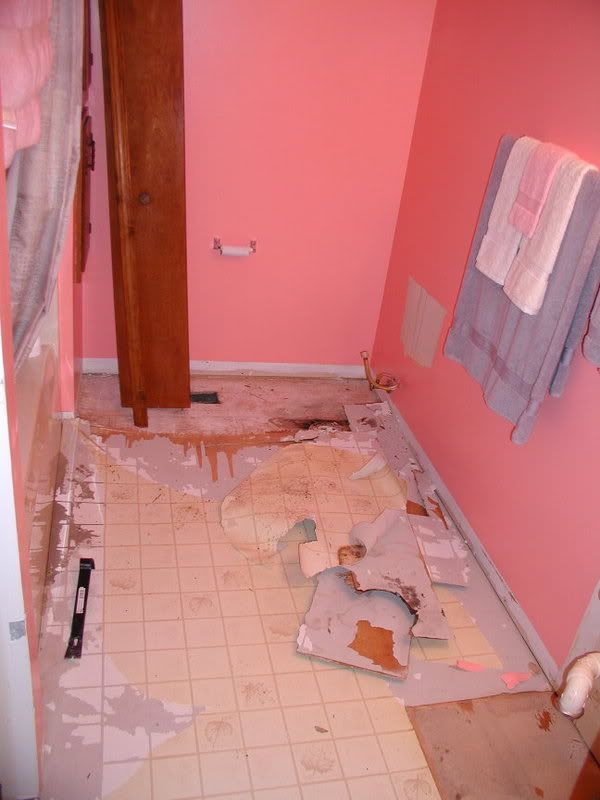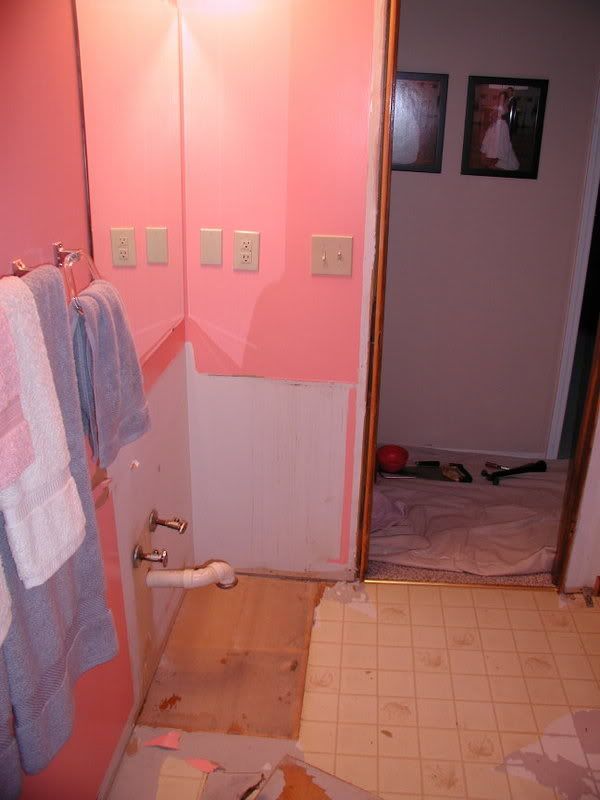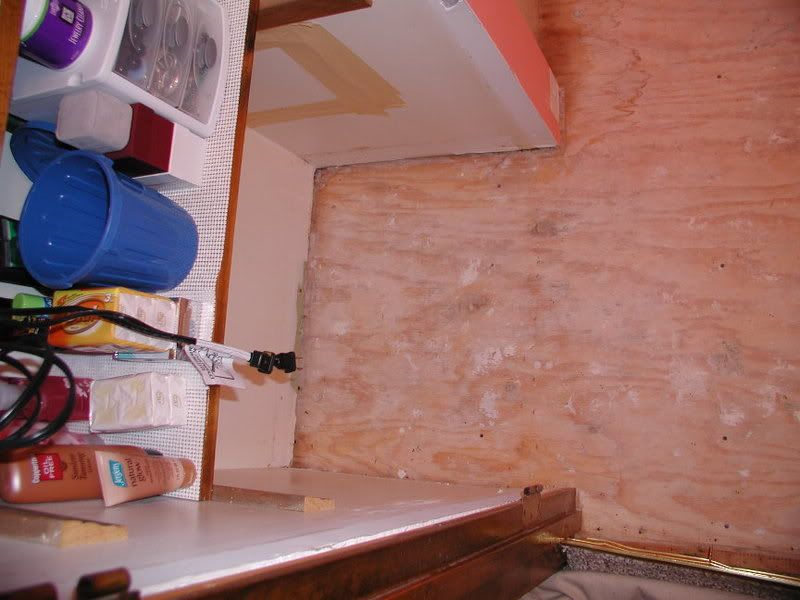 I was on a roll that evening, so I thought, what the heck, let's get down the Hardi! I had exactly one hour to try to get it done before I had to be somewhere, so I was rushing!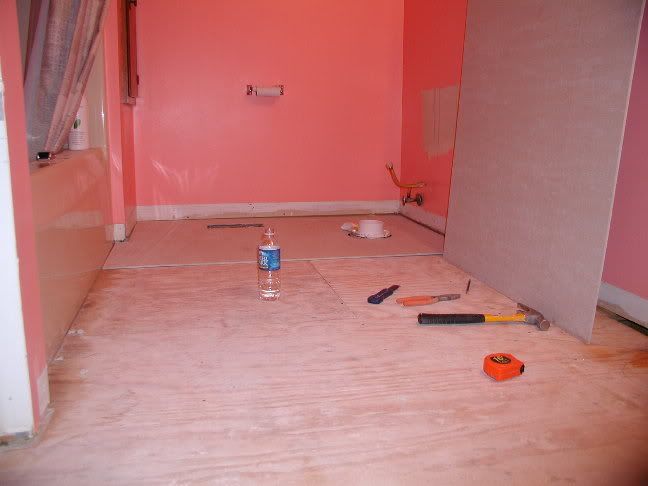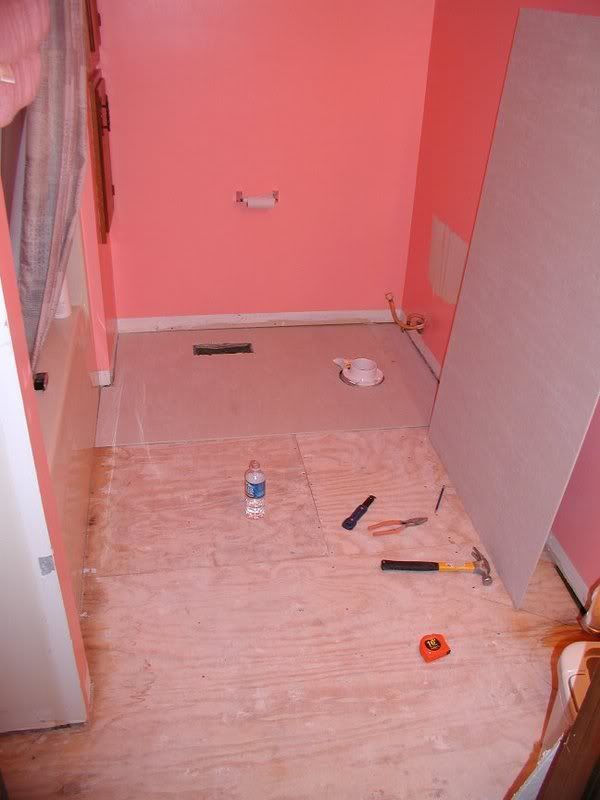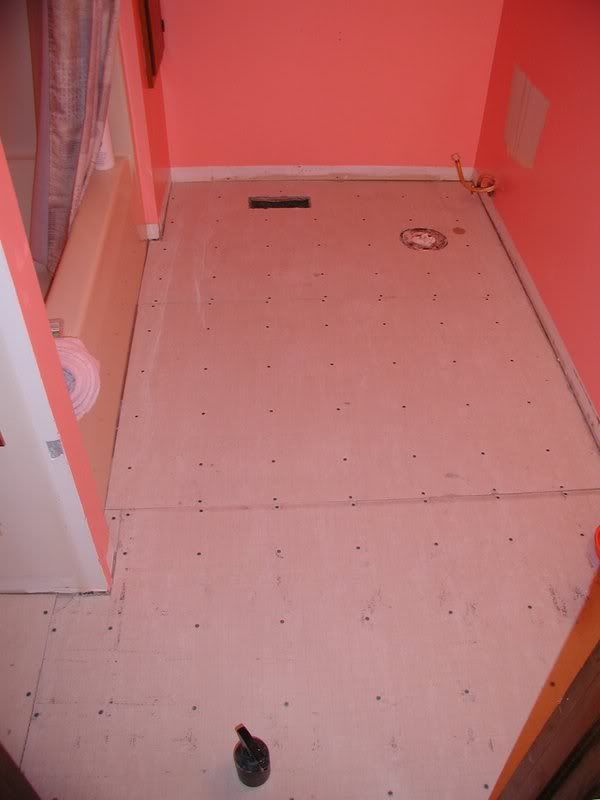 After finishing that, I was exhausted. I got some much needed sleep and at 9 in the morning I was ready to start tiling! I set my Felker TM-75 up in the tub with a quickly made brace and hooked up my new hot dog blade(well worth it, like butter!) The tiles are some cheap tiles from Lowe's($1.59 sqft)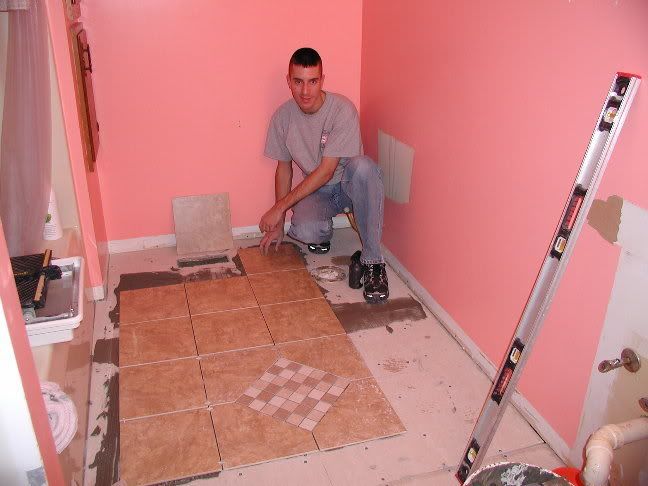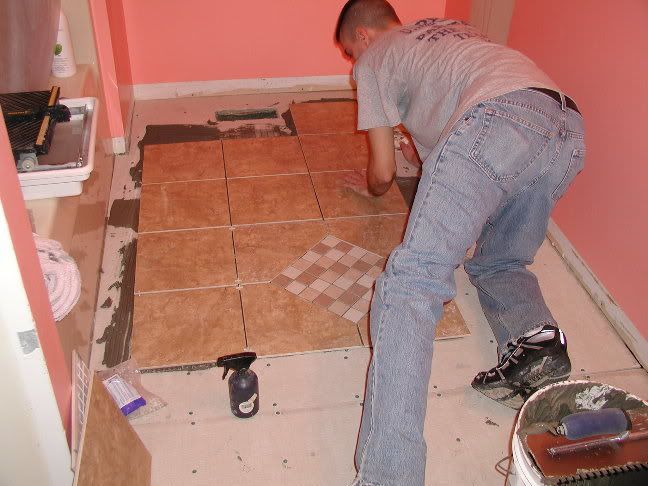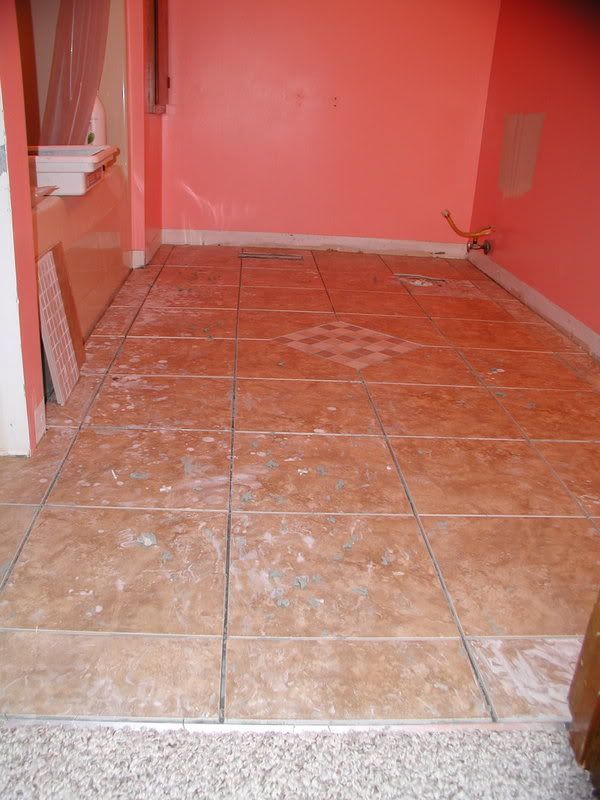 I wanted something to break up the simpleness of the floor, so I opted for these three listellos placed side by side in the center. I think it turned out great, and worked out faster than I expected.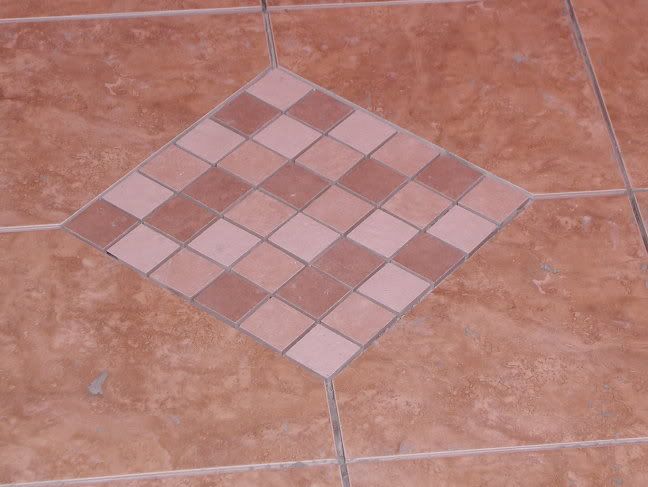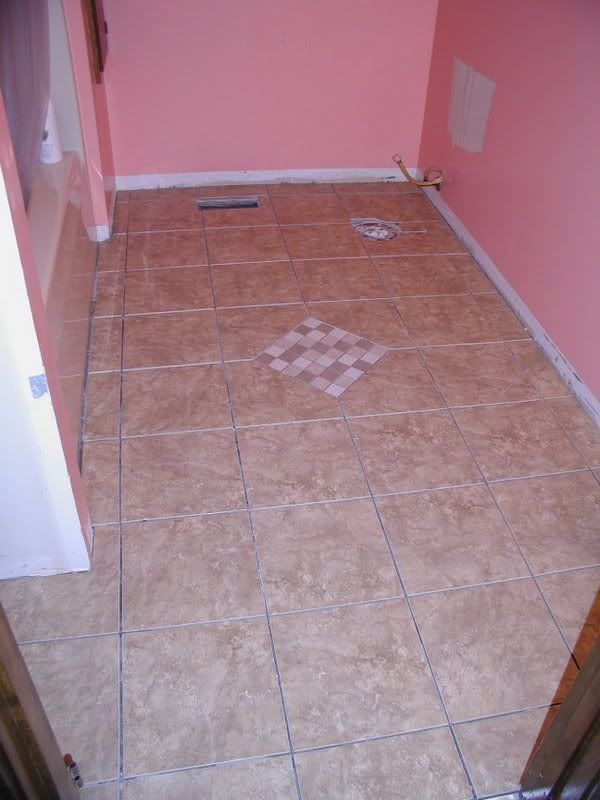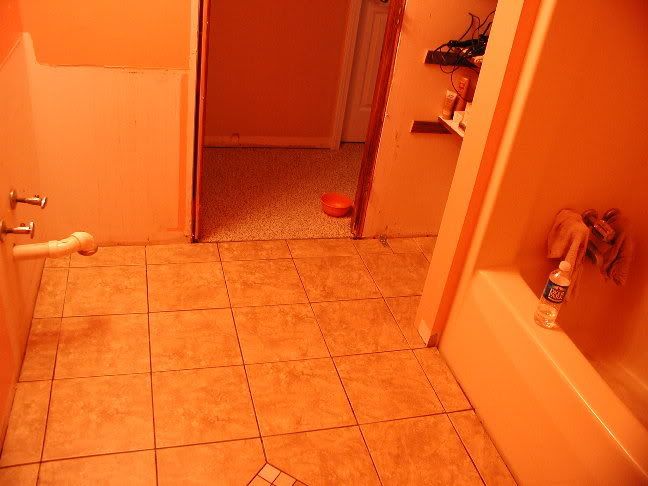 I finished tiling by 2:30 pm and let the tiles set up the rest of the day.
The next day(today, Sunday), I woke up around 10 am and began with the grout. I chose "mocha", which looks like chocolate. These pics are dark, but you get the idea: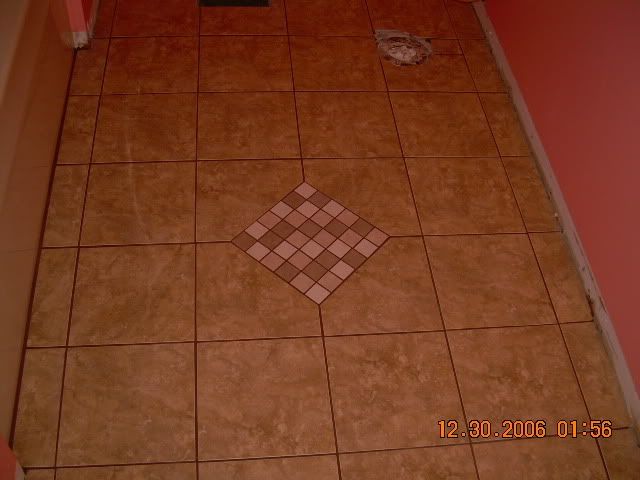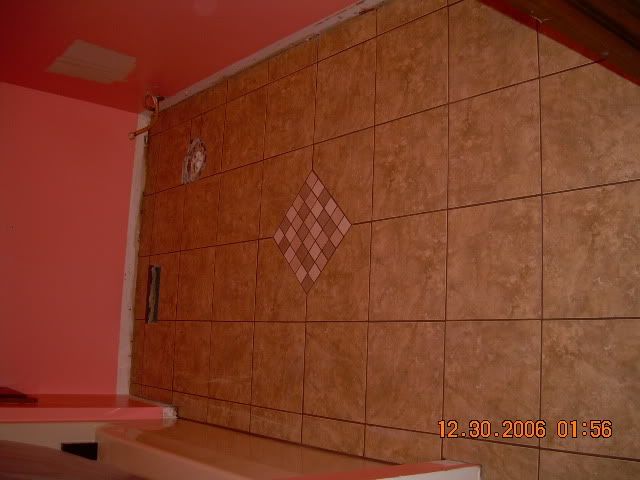 My new Toto Drake toilet will be here Monday morning, and my father just finished my Cherry vanity that he built for me(this is now my nicest piece of furniture I have). For all you cabinet gurus out there, this is some quick pics of it sitting in my kitchen. Cherry with raised panels and a laminated top, and has a nice Kohler sink for it. The deep drawers and dove tailed and have nice little partitions in them for all the wife's "stuff". It is 61" long and 22" deep, and 37 1'2" tall. The price was even better, I just had to cover the materials and wait a month for my dad to get it done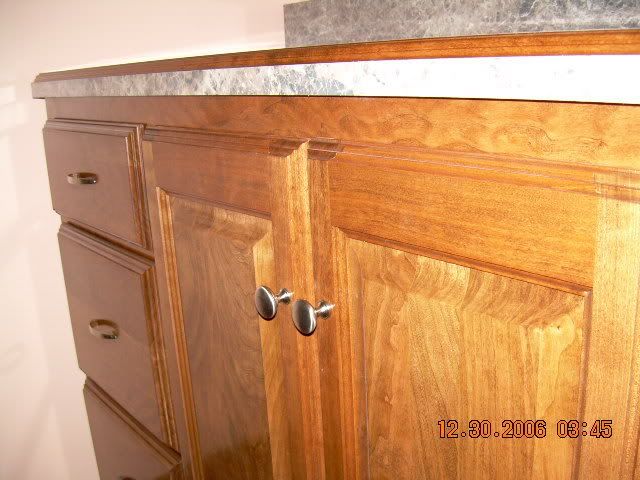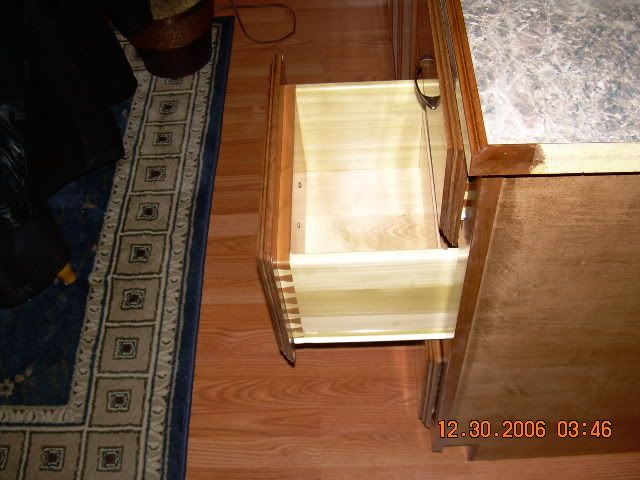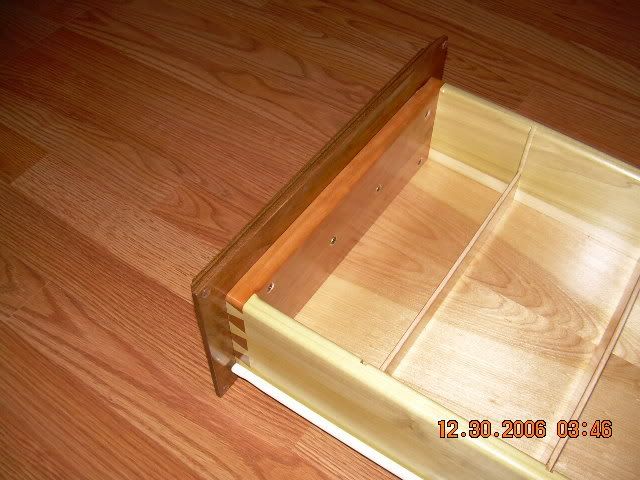 I plan on finishing up the drywall touch up and painting the walls maybe Monday evening. Hopefully by Tuesday I can have the vanity installed, but that might be pushing it. I'll update this thread soon with more pictures!
Mike C.